About us
SMS-GET

SMS-GET is one of the products designed by DIGIBOND LTD, a British company, and it's a multi-functional SMS delivery platform for the target customers, who need bulk SMS advertising.


DIGIBOND LTD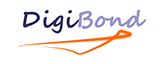 DIGIBOND LTD, a British Internet Service company
Address:
SUITE 11, PENHURST HOUSE,352-356 BATTERSEA PARK ROAD,
LONDON, SW11 3BY, ENGLAND
Company Registration Code: 09105894
Founded date: 27 Jun 2014
Capital: £1,000,000.00

Fisherman Digital Technology Ltd.

Authorized Distributor of DIGIBOND LTD. for Taiwan. Responsible for all business affairs in China, Hong Kong, Macau, Taiwan, Japan, Malaysia, Vietnam, Indonesia ,Thailand and Australia. Address: 42, AL301, Fumei R.d., Chunghe District, 235, New Taipei City VAT number: 54738717 Phone number: +886 2 224 64287 Fax: + 886 2 224 61884 Office Time: 9:00 am~ 5:00 pm, Monday~Friday (No work on national holidays)
Legal consultant: Wei-Li Liu, senior attorney, LCC Partners Law Office


LCC Partners Law Office Assigned by DIGIBOND LTD. and Fisherman Digital Technology LTD as regular law consultant.
To protect the benefits and rights of customers and SMS-GET.
To ensure a legal service platform.

Case Studies:
Taiwan Power Company, PG Mall, Anyong Freshmart, Humayuan Company, HeyShow LTD., ChungG Information Club, Beauty88, Royal Garden Tainan Cambridge Hotel, Annsun Hospital, Center for Geriatrics and Gerontology of Taichung Veterans General Hospital, Lingtung University, Jen-Tech Junior College of Medicine, Nursing and Management, Ah-gan Association, Saving Dollars International co., Ltd., Big Tree Social Welfare Foundation, H&B Business Group, etc..